My Sexy Lily ( formerly HornyLily.com ) is the official website of amateur Indian model Lily Singh, where you can see exclusive photo sets and videos of this Asian hottie, with new content being added on a regular basis as well.
You can see her in all kinds of masturbation and stripping action filmed at her home, as well as being able to spy on her when she's not realised that she has been filmed. Look out for her sex store as well!
Content
This site currently features 105 videos and 63 photo sets as well, with most of these photos displaying at 920x690. The videos are available in MP4 format, to download and stream. These display at a best of 1280x720 (1600kbps). The current update schedule is unknown but updates do appear to be regular.
Bearing in mind that Horny Lily is now called My Sexy Lily there is quite a lot about this site that impressed me. They have launched with a pretty good sized selection of content for a start, rather than launching with a few sets and videos. That is certainly good to see. Also good to see was the fact that they have addressed the need for streaming and HD videos on the site as well – impressive for an amateur site like this.
There are a couple of areas to work on though. The content in terms of themes and the lady herself are fine, although there are one or two questionable choices that she might want to rethink. The way the videos and galleries are shot are not great, to be honest, and they are not very flattering to Lily. Otherwise, they do a pretty good job of most things here.
She is also one of the few genuine Indian babes that does live cam shows which you can see at her site as well.
User Interface
Appearances can be deceptive and initially it can look as though this is not a well presented site. Certainly it could be made to look more attractive as it does have a slightly messy look to it at the moment.
However, where the site succeeds is that there are good descriptions of all the scenes and galleries, good video viewing options, and also some good information about Lily herself. It could be better, it could be worse!
Conclusion
Obviously, with any new site you really do have to take it easy on certain aspects of an appraisal but the truth is that the makers of My Sexy Lily do really seem to know what they're doing with this site.
Only one or two quibbles presented themselves to me and I think if they address those that this will be a site that I can see becoming a really very good site indeed. Not bad at all.
aman kumar, Score:7.00, Date:Apr 23, 2017, mobile no

basit, Score:10.00, Date:Nov 9, 2015, hi , how are you . horny lily singh i am your big fan because you are so hot and nice boobs,pussy and ass .. most important this .. your expression sooo hot. horny lily singh you are my favrout pornstar . ummmmaaaahhhh ???????????? i love you sooo much you are acting look like good and awesome style .. i am totally impressed you .. please add me your favrout fan list .. i hope you add me ..

Fanlilly, Score:10.00, Date:Jul 27, 2015, Awesom pls contact me

meetvj, Score:10.00, Date:Jun 4, 2015, This is very good and erotic site horny Lily is doing great job her roleplay are good she can do more better..she should post of the sexy outfit photos and some.nude and sexy tight yoga dress..

skh, Score:9.00, Date:Aug 19, 2014, u are so attractive...sexy


Enter comments and rate this site:

Please enter meaningful comments with pros and cons about the site being reviewed. We reserve the right to remove any comment we deem inappropriate or not adding any value to the review. No special characters are allowed in comments. Be careful of using scores of 0 or 10 as almost no site is totally useless or worthless or absolutely perfect.
IP is recorded for security purposes: 18.212.206.217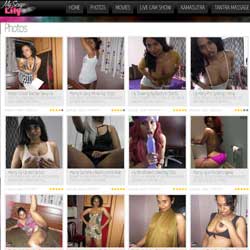 Members Area Previews





Content Quality

9.0 / 10

Content Quantity

7.4 / 10

Exclusive Content

5.0 / 5.0

Download Speed

3.8 / 5.0

Navigation

7.8 / 10

Price / Value

7.5 / 10



SAVE 50 %

$12.47 for First 30 days
(Special Discount Price)

Normal price: $24.95 / First 30 days

Initial Review : Sep 9, 2015