Hot Movies is a video on demand (VOD) service which allows you to watch as much or as little as you want of its vast archive of adult DVDs at whatever time is convenient for you! And now you can watch all the movies on your TV with a Roku device too.

Offering you access to movies produced by many of the biggest adult studios from all over the world, with over 2300 of them are represented here. This is a golden opportunity to see some of the biggest titles in pornography history – right now!
Content
This site currently boasts, and it certainly should boast as well, over 230,998 full length DVD movies at its disposal. They can be viewed in MP4 format, displaying at best at 1920x1080 or at 1280x720 with varying bitrates. All videos are DRM protected. 3159 of these movies are exclusive to the site. The site is updated around 15 to 20 times per week!

Hot Movies taught me one thing – that Dani Woodward has absolutely no gag reflex at all, or if she does then it's located in her lungs or something. That's pretty much as far as Brandon Iron shoves his cock during their rightfully award-winning oral scene from Lick My Balls, as hard a display as face-fucking as you will EVER see. This is just one of the many, many, MANY delights hidden away here which is as large as you might expect to be, and packed with as many high quality movies as you would expect it to.

The range of content available really is extraordinary with DVDs from almost every niche that you could possibly think of. It also includes DVDs in many different languages and from many different countries, so this isn't just concentrating on bringing you movies from the American mainstream market. As well as the credit and pay-as-you-system in place, you can also view movies on a 'rental' deal which sees you able to watch them over a limited period of time for a flat rate fee.

One of my favorite movie found here though was Kill Girl Kill 2. It has lesbian scenes as good as anything you're likely to have seen.
User Interface
HotMovies is as well presented as you could hope for from such a massive site. The idea of putting the DVDs of particular studios on individual microsites if you choose to browse via studios is a really clever one and allows you to stick with a favourite studio really easily.

The sections covering individual stars are as well presented as you could ask for but will take a while to browse. The download speeds were great, and the ability to pick individual scenes is a really important tool. If these scenes could have been furnished with information about the stars performing in them though, would have been perfect.
Conclusion
In terms of weight of numbers, and by that I mean performers, studios and titles, Hot Movies is pretty much unmatched compared to all over video archive sites that I've seen. It is utterly huge and you WILL find something that you adore.
Don't be put off by the subscription fees though. They can be a little more expensive compared to other sites and they represent the only downside, to this site. But you can be assured that all that cash will be spent very wisely, because this one is practically faultless otherwise.
Subscription fees:-
$9.95 (69 minutes – credits)
$14.95 (120 minutes – credits)
$19.95 (200 minutes – credits)
$29.95 (310 minutes – credits)
$49.95 (620 minutes – credits)
Michael Kendall, Score:10.00, Date:Oct 1, 2013, Great site keep up the good work

jon, Score:9.00, Date:Apr 5, 2012, good entertainment


Enter comments and rate this site:

Please enter meaningful comments with pros and cons about the site being reviewed. We reserve the right to remove any comment we deem inappropriate or not adding any value to the review. No special characters are allowed in comments. Be careful of using scores of 0 or 10 as almost no site is totally useless or worthless or absolutely perfect.
IP is recorded for security purposes: 54.227.76.35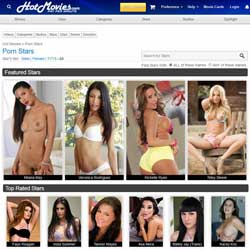 Members Area Previews





Content Quality

8.9 / 10

Content Quantity

9.9 / 10

Exclusive Content

1.0 / 5.0

Download Speed

4.1 / 5.0

Navigation

8.8 / 10

Price / Value

7.9 / 10



$0.00 / 1st 20 mins

Latest Review Update: Mar 4, 2019