Stop: This review is inactive due to the site closing or some problem with the program running the site. We recommend you look at the many other great sites we have reviewed in this category.
Miss Youth is a site that is dedicated to models who are at the younger end of the market 18 years and older. It focuses on a mixture of both amateur and professional models, and lots of them as well, with a mixture of girls also coming from different ethnic backgrounds and countries.

According to the site, they have over 400 models for you to enjoy with new models added every week, while they have over 100,000 high resolution photos for you to enjoy as well. There are also high resolution videos for you to enjoy and to download as well.
Content
This site features 328 videos and 247 photo galleries featuring 230 different models. The photos are sized at a best of 1500x1000 with ZIP files enabled on them all. The videos are available in Flash, WMV and MP4 formats to download and stream. These usually play at a best quality in high definition at 1280x720 (3400kbps), some display in 1080p at 1920x1080(29 frames/sec). The last update was in August 2012.

Miss Youth was something of an unknown quantity when I first saw it. The tour pages didn't really give me much of a clue about its background either, nor if it had a particular aim or other genre outside of the teen genre. I always think it's in a site's best interest to fully outline what they're about - it helps you make sales, guys! Still, I do like a good mystery and having tucked into this one it appears to be a general softcore and masturbation 18+ teen girls' site with a small amount of hardcore thrown into the mix.

No idea whether the content is exclusive but it is certainly presented as their own, at the very least. The models themselves seem to have been collected from all over the world (these sites usually only use European girls) and there was a lovely mixture of them. Interestingly, I didn't recognise hardly any of the girls with the only semi-familiar models being Michelle Moist and Louisa Lanewood. It was a really good and really large collection though and certainly a site that isn't lacking in quality by anyone's standards, I think.

There is also a huge archive of 3rd party video feeds you get as a bonus to your membership.
User Interface
The navigation was very impressive indeed. As mentioned, the only point that really lets the site down is the fact that it doesn't outline its aims and background more. The update schedule is also a bit of a concern as the last update was a good few months back.

But in terms of the basic elements such as viewing options on the videos and photo galleries, and general indexing of the content, it does a great job. There is also a comprehensive models' section to be going on with and overall the site is superbly presented.
Conclusion
Something of a dark horse, this one. Miss Youth might not be widely known as a site and it appears as though they may well do their own stuff, so they are a site that is well worth taking a long look at because they do appear to have a lot of positives behind them.

These would seem to include a great database models as well and it's really refreshing to see a site that gives you a mixture of models in terms of their backgrounds. It would be nice to know a lot more about them but in the meantime all you need to know is that this is a very good site.
massi07795141, Score:10.00, Date:Feb 4, 2014, sexe

selo, Score:9.50, Date:Apr 1, 2013, guzelllllllllllllllllllllll


Enter comments and rate this site:
Please enter meaningful comments with pros and cons about the site else your comment will be deleted. We reserve the right to remove any comment we deem inappropriate or not adding anything useful to the review. No special characters are allowed in comments. Be careful of using scores of 0 or 10 as almost no site is totally useless or worthless or absolutely perfect.
IP is recorded for security purposes: 54.80.198.173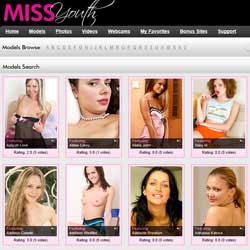 Content Quality

9.2 / 10

Content Quantity

9.6 / 10

Exclusive Content

5.0 / 05

Download Speed

4.0 / 05

Navigation

9.0 / 10

Price / Value

9.0 / 10
$19.95 / 30 days

Initial Review : Sep 10, 2009
Updated: Mar 6, 2013