04 Mar 2013

30 Plus Mature Women Are The Best In The World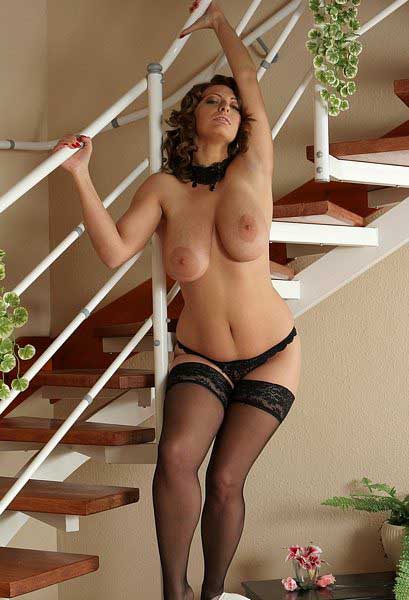 "Man, do I wish I had smell-o-vision" - Photo Courtesy of All Over 30
You just can't deny the sexual power of 30 plus milfs. They seem to hold all the keys to the kingdom of everything sexual, and that's probably why I am so hot over them. If they are All Over 30, then I must say that I'm in. Hook, line and proverbial sinker.
If you've never been to a site such as All Over 30, then I'm afraid that you might be missing out on something very special. While girls in their 20's might be the eye candy, it is women in their 30s, 40s, and 50s that really deliver on their sexual promises. After all, by this time they have been fucking for quite some time. That means that they not only have a lot of sexual experience, but also know what they want.
What does a 30 plus mature woman want? Well, let me tell you. She doesn't want to fuck around. She wants a relationship that she can get sexual gratification from and she's willing to give to get. She's also mature enough to not play all the head games that younger women play. That's partly because she is secure in her own sexuality.
That is why 30 plus milfs might just be the perfect woman. Think about it. I've always loved these ladies. Ever since I can remember. But I think the catalyst for my sexual desire came when I had a Milf Next Door to me. I was in my twenties, and this lady was everything that I wanted. She had long legs that could wrap around you about three times and she had breasts that were just perky enough to suck. Deb also had big green eyes that I could gaze into for an eternity and a walk that made her look like she was floating on air.
She would pass me in the hall every morning as I headed to work and she never failed to take a second to flirt with me. I was barely in my twenties at the time and could barely conceal the erection I had for her and she knew it. Man, I remember this lady so well it was like it was yesterday. I even remember how she smelled. A light flowery scent with just a touch of citrus. Just thinking about her gives me a chubby even to this day.
The mistake I made at the time was I never fucked her. I wanted to, but I was married at the time. I know, I shouldn't have even been thinking about it but I am a man. And this regret haunts me to this very day.
Well, I guess that I'm getting off track. My point is real simple. Women over the age of 30 are the best women in the world. So don't miss out on what they have to offer. Whether they are fucking or giving a blowjob, like on Mommy Blows Best, these babes deliver the goods. So get out there and find the 30 plus milf of your dreams. If you don't, then you too might be living in a world of regret like I am.
Posted by David