01 Feb 2017

My Favorite Cam Girls 2017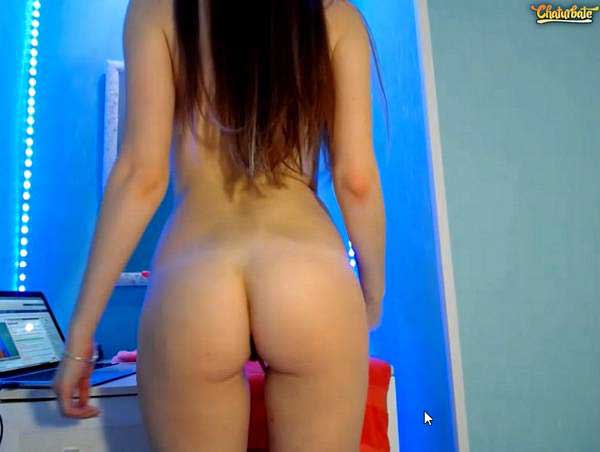 "Hot Webcam Ass" - Photo Courtesy of Chaturbate
Today, I wanna talk about some of my favorite webcam girls that I've seen on popular cam sites such as Chaturbate. These are girls who have made many a lonely night into something very special for their fans and all of them are worth a look.
While I'm writing this, there are 73 cam models that have nominations for fan voting on AVN. I know, that's a lot of them. Some of these girls are on Chaturbate, some are on Live Jasmine and others are on other platforms — like Flirt 4 Free. Of course, by the time this blog is posted, a favorite Webcam girl will have been selected. Who it is, at this point, is anybody' guess.
However, while I might not know who is going to get chosen, I would like to prognosticate the potential winner. Unfortunately, I don't have enough confidence in my ability to do that, so I am just going to pick my favorite three and hope that one of them wins the AVN Fan Award for Favorite Cam Girl. So, without further adieu, here goes nothing.
One of the hot babes on my list is one called Candee Tease. This vivacious blonde really knows how to get down and dirty with her fans. She is definitely someone to check out—especially if you love a woman who is vivacious, upbeat and very sexual.
Another chick who made it onto my list is the beautiful Valentina Arango. I think she's so fucking pretty I could spend all day just looking at her. However, she isn't just a pretty face. She also has an amazing body. Check her out to see what I mean.
The last girl on my list is the blonde bombshell named Harli Lotts. Words aren't enough to describe how fuckalicious this babe is. She has perky breasts, perfect skin and is just amazing looking. She is definitely another chick you want to check out.
Of course, while I adore the above three babes, there are other girls who could use an honorable mention. These include Hope Daylee, Pavlov's Whore, Melody Kush and Allexya Hot on Live Jasmine. All of these girls will get you where you want to go. Sure, I know what you're going to say: "Hey, you're hedging your bets!" Well, yes, there might be some of that going on as well.
Okay, those are my picks. If I'm good at what I do, then one of these fine ladies is going to be the Favorite Cam Girl of 2017. Hopefully, I didn't go and embarrass myself. I don't think I did, though. I think any of these girls are capable of winning this award. Let's see if I'm right or not.
Well, that does it for me today. Until I see you again, make sure that you visit the cam sites and keep these girls working for their money. I'll be back next time with another great blog article that will blow your hair back.
Posted by David