13 Sep 2008

Celebs 13 Celebrity Site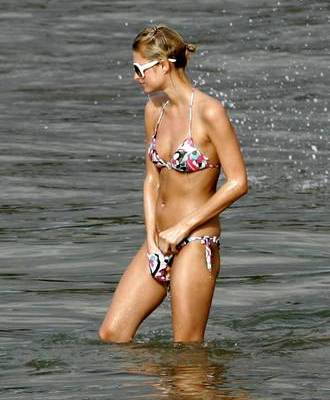 Dammit, how did that fish get down here....?
The nature of the beast that is celebrity sites dictates that it is difficult for them to have much that differentiates them from the crowd, but Celebs 13 manages to be pretty impressive nonetheless.
I mean, let's be honest. Who HASN'T seen Pamela Anderson and Paris Hilton and Gena Lee Nolin and their respective sex tapes? I'll tell you who - NOBODY.
So that stuff really didn't imterest me at all. But the type of celebrity stuff that DID interest me on Celebs 13 was the type of thing that they could only have found in the last few days. That was pretty impressive.
All those pictures from the MTV Video Music Awards earlier in the week, for instance. They obviously have some pretty good sources out there to say the very least.
But if you're going to establish a celebrity site then at least give it something that's new. I was considering a site of my own that only contained snaps of celebrities that i'd shot myself.
Unfortunately, the chances of catching Hayden Panettiere in a state of undress around south-east England are extremely small to say the least.
Nobody wants to see my snaps of the politician who once had an affair with ex-British Prime Minister John Major boarding a train at the local station.
So you and I both should stick with Celebs 13.
Posted by Steve