30 Jul 2013

Snug Creamy Pussy Is All Men Want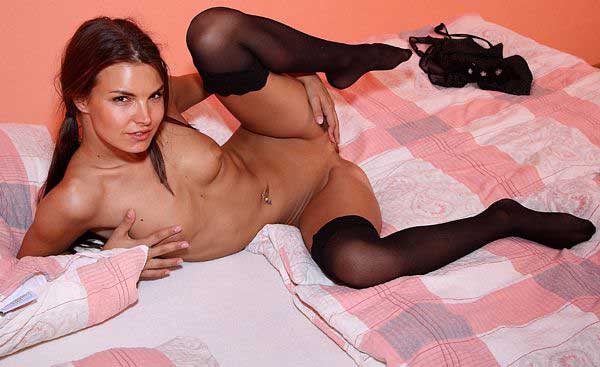 "Yep, that's the snatch us guys want" - Photo Courtesy of ALS Scan
I recently read an article that listed some things that guys really love. It got some things right, however, there were some omissions. One notable one was the fact that guys love pussy, especially shaved pussy like can be found on ALS Scan.
Okay, I admit it. The article I read was in a woman's magazine, so you really can't expect them to talk about shaved pussy or ALS Scan. That's not something I would expect from that kind of publication. Those kind of magazines like to take a romantic view of male-female relationships. They usually don't account for what really turns guys on.
Actually, most of these lists are really bullshit. They contain things like pumpkin pie scent turns guys on or guys love the color red. All that is fine, but what really turns guys on is pussy. Lots and lots of pussy. That fact would make a really short list, however, especially for a magazine article. Guys don't get turned on by pumpkin pie, we get turned on by creamy pussy!!
I, on the other hand, will elaborate on this subject. Us men love pussy, but one thing that women can't seem to understand is that we love new pussy. Different pussy. Pussy that we haven't had before. It doesn't matter if that pussy is shaved, hairy or Wet and Puffy.
Creamy pussy isn't the only thing that us guys love, but I would say it is the primary thing that links all heterosexual men. When you start to deviate from the snatch, then tastes start to become personal. Some guys love lesbians, other guys prefer BBW's. That type of thing. Twat, however, is something that all guys can agree on.
Women don't seem to get it. They continue to read articles in women's magazines that reinforce their own flawed view of men. I'll give you an example. One article said that guy's loved women with long legs because it made them look slimmer. Wrong!! Guys love women with long legs because we imagine those legs being wrapped around us while we drive our cocks deep inside her pussy. Period, end of story.
One thing the woman's article did get right, at least in my opinion, is that men love full hips and thighs. I think I can agree with that. Almost every guy loves a little meat on their women. I would take it a little bit further in fact. I would say that a lot of guys love Mega Pussy Lips as well. Maybe not all of us, but quite a few of us.
My point is that us men are not as complicated as women, or the articles they read, paint us. We are simple creatures who want to find a woman who we can stand being around for any length of time and fuck our brains out. That pretty much sums up what attracts men. Of course, that kind of talk in a woman's magazine is not going to sell many copies I suppose. I guess they should keep doing what they do best and we will continue mocking them.
Posted by David