01 Dec 2016

Watching Two Chicks Blowing One Dick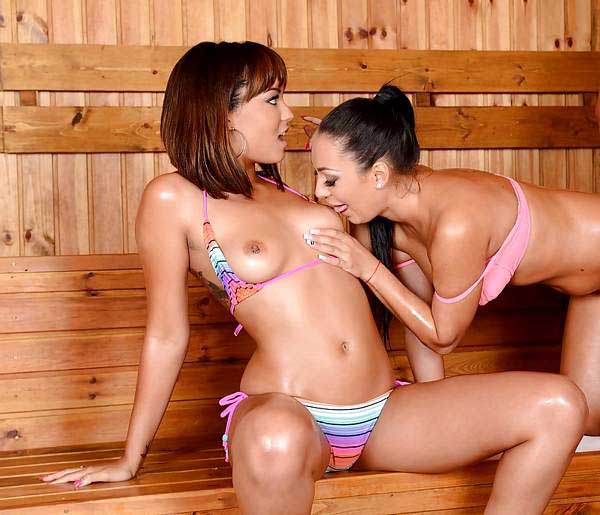 "These Babes Tag Team A Cock"-Photo Courtesy of Only Blowjob
I was over at Only Blowjob doing research and I noticed something very interesting. This porn site has a lot of pics of guys getting sucked off by two or more women. Which really got me thinking about how nice it would be to have two gorgeous babes polishing my rod at the same time. What do you think?
Yes, I was over at Only Blowjob and doing some um...hard research when I came across video after video of guys getting their rock hard dicks sucked off by two women at the same time. Now, I'm not going to lie and say that the idea of getting blown by two chicks has never crossed my mind, but I gotta admit that it's been a long time since I thought about it.
I guess that I don't give it too much thought because it would kind of make me sad. After all, I have never had the opportunity of getting sucked off by two babes. Sure, I've come close and even had sort of a threesome (I'll explain another time) but I never got my dick into the soft, warm mouths of two babes who were willing to each lick on my member. And the sad fact is that I probably never will.
It's just not in the cards for me. If I want two ladies blowing me, then I'm probably going to have to hire two prostitutes. That is the only way that I am going to convince two ladies to take turns blowing me. Unless of course there are two hot chicks who just so happen to love my articles and want to blow me because they feel sorry for me. However, I think that is probably highly unlikely.
Which really leaves me with just one choice. Either not think about it at all or head on over to Only Blowjob and watch other guys receive the gift of a double blowjob. If that's what you even call it. Hold on, a double blowjob might be one chick sucking two dicks and not two chicks sucking one dick. Oh hell, whatever the fuck you call it. I'll just live through these pornstars and buy a massive collection of hand lotion.
That's okay. It usually takes me a long time to get the kind of action I see in porn movies—if I get the action at all. For example, I was pretty old before I got any form of anal sex from a woman. Before then, the only think that got me through was fucking porn. Oh man, thank goodness for porn. I don't know what I would do without it.
Well, I guess I'm done for today. I'm off to check out more double blowjobs or dual blowjobs or whatever the fuck you call them. I'll be back in a little bit with my thoughts on life, love, fucking and porn. Until then, be safe out there and go check out dicks getting blown by two chicks at the same time. I highly recommend it.
Posted by David