24 Dec 2018

Get your Christmas Porn here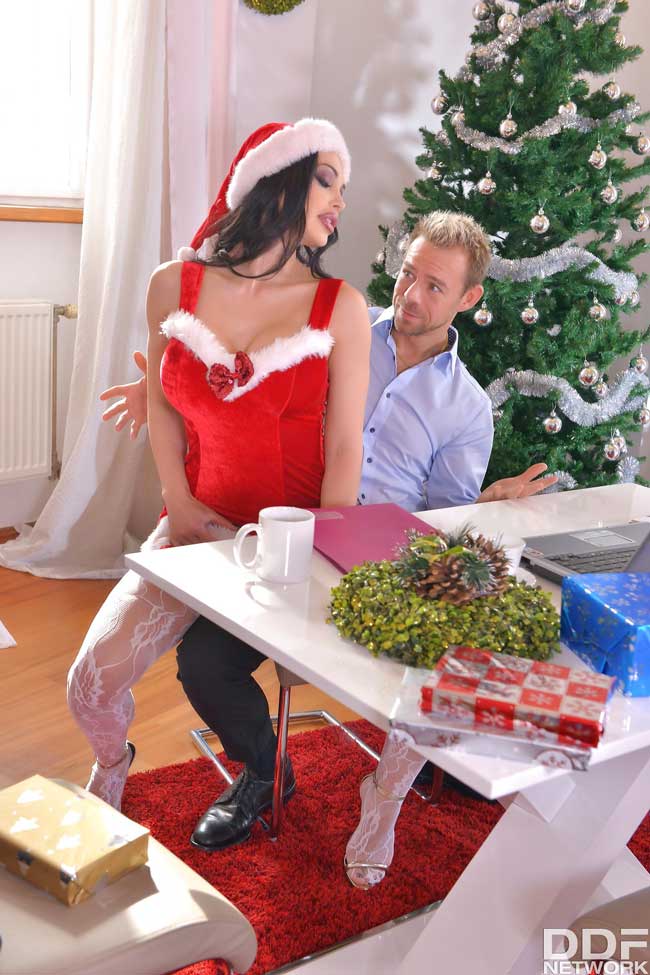 Photo courtesy of DDF Network

Christmas and Holiday Porn is coming to town


. Look, let's be real, you are a guy, you are so not into the holiday business, Christmas shopping, getting into the gabbing old ladies that are in the kitchen cackling like old hens, and of course the wives and daughters eventually get in that click too. So what is there for you horny guys to do if you can possibly pull away from all the bustle, you find your porn online, of course. At least until the husbands, uncles and grand fathers come, that is.

Get yourself to a quiet place where no one seems to be able to find you, take a laptop, tablet or whatever you can slide out and find that porn site that you love so much. Make sure you have your login for a great network site like DDF Network, or any one of the other sites you have a membership with. If you forget that, you are just going to be sitting in your garage thinking about how you are going to get back in and out without being seen, once was hard enough. Remember I warned you about this.

The only hand that the girls on those sites are going to be needing is knowing you are jerking off to their videos in your quiet place. The rest is totally up to you, just do not get caught, or there will be hell to pay from those women you are running away from. Do not think I am kidding, I am not. You may even have a few days with your Christmas porn, if you play your cards right.

Here at Honest Porn Reviews, we have made it our agenda to make sure you get your Christmas porn, and now with everyone gone about their lives, you can get back to it and have a little fun for yourself. Get rid of all that holiday stress, shopping, relatives running amuck and having to be on top of your nut all day, but not now. Now it is all still and you can be still and check out your Christmas porn. If you have had to weather the holiday stress and just want to relax, I totally am all about this. You be you!

In closing, I want to tell you to have a very Merry Christmas and have a great time with the porn we work hard to bring to you each and every day of the year. Be safe, be happy and be kind.
Posted by Tam