06 Sep 2011

Anal And A Lot More at Jay Sin XXX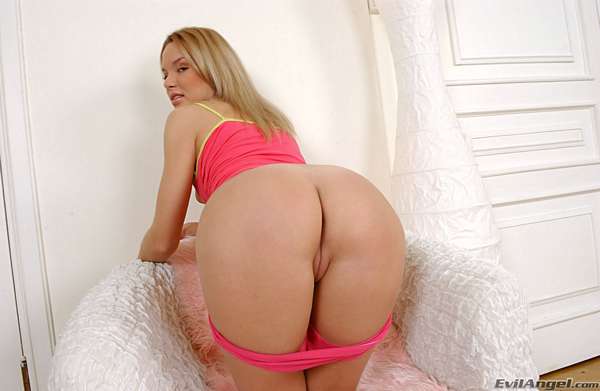 "Butt Pumping Fun" - Photo Courtesy Of Jay Sin XXX
I visited a porn site called Jay Sin XXX today and I was blown away, to say the least. I initially visited this site for all of the hot, hardcore anal porn action but when I got there I found a whole lot more. This was a porn site that had a bevvy of beautiful women and a lot of hardcore action that spans quite a few different niches.
I didn't used to be a fan of anal porn, but over the last few years I have gotten quite attached to it. Initially, the genre kind of turned me off because of the empathy I had for the pornstars. I assumed that since I didn't want to have my ass plowed open and gaping, that the girls on these sites didn't want to either. But after I heard numerous pornstars talk about how enjoyable the act was, I soon changed my tune. It is now a porn genre that is fairly high up on my list.
But like I said, when I visited Jay Sin XXX I was looking for hot anal porn but I found a lot more than that. Sure, the anal sex on this site was really hot. There were numerous episodes with multiple women getting their tight butt holes plugged with some pretty large and angry cocks. There was also quite a few anal masturbation videos that really got my blood boiling. And since all of this was captured in high quality videos and pictures I was pretty happy. Especially since most of the ladies were left wide open and gaping. And then I really dug into the meat of the site and became really fucking happy at what I saw.
Besides the steamy anal action I found on this site, there was also quite a few different genres represented. There was fabulous gangbangs, some sensual lesbian action and plenty of cocksucking and cum drinking. There is even some hot uniform porn on there. Man, I came to the site for the anal and got so much more in return. That doesn't happen a lot when it comes to porn.
I am used to porn sites that talk a good game but barely deliver on their promises. You know the sites I am talking about. These sites promise you the world and then when you get there you become quite dissappointed. That isn't the case here. They promised me hot anal porn and they delivered. And not only that but they gave me a whole lot of different porn genres to get off on. Not much more you could ask for my porn friends.
Jay Sin XXX is definitely a porn site that I will be visiting on a regular basis. I like the action they provide, I like the concept and I like their execution of the concept. I think it is a porn site that is really worth a look and I urge all of you faithful readers to take a good hard look at it. You may just find out that sometimes a porn site is even more than what the sum of its parts would suggest.
Posted by David