16 Jul 2007

Jim Mitchell Dies At 63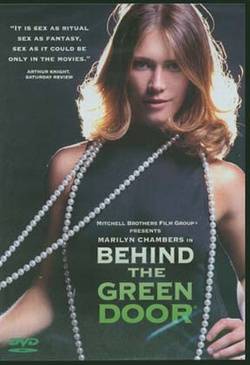 A Mitchell classic, far more interesting than Deep Throat.
Because cinema porn is such a relatively young industry, few pioneers have yet to shuffle off this mortal coil.
Unfortunately, such a fate has befallen Jim Mitchell who died at his home several days ago. Responsible for the seminal classic Beyond The Green Door, his place in porn industry is arguably far more worthy of analysis than that of, say, Linda Lovelace.
If you look back at many instances in th history of media, you'll often find a background production that didn't get nearly the fanfare of a high-profile project but is arguably more interesting. Beyond The Green Door was the quiet background to Deep Throat.
His place in this industry's history cannot be overstated, in my opinion. Not just because of his productions of several hundred films but also in the way he constantly batted away attempts at obscenity charges. He was important for the WHOLE film industry.
You can find a lot of his films on sites like Pornstar Classics and they're well worth investigating as well. In the meantime, whilst a chap who shot his own brother isn't perhaps as deserving of as much praise as I've given him here, he was still an important pornographer.
RIP Jim.
Posted by Steve