19 Mar 2007

Easy As 123 ?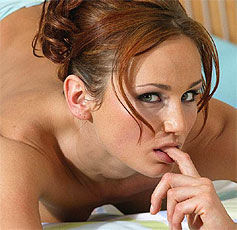 $1.23 buys you her. Inflation, what?
So, how on earth can
Metal Cash
get away with saying that they're selling access to some of their sites for $1.23 per month? They ought to be ashamed of themselves!
But wait a minute. Actually, they're telling the truth. They ARE selling 8 or 9 sites for $1.23 per month. Plus you get the rest of them free when you subscribe to one of them. Hmm. It all sounds proposterously unlikely.
The thing is that it actually makes a great amount of sense when you look at the figures and the content. These (impressively large) sites are all filled with non-exclusive content, so their costs in terms if shooting their own stuff are going to be right down.
Also, they probably know full well that subscribing to many sites will probably get you more bonus content than this as third party content. Which is interesting really because most networks don't seem to realise it.
What Metal Cash have essentially done is shame other networks with this deal. No doubt all and sundry would come up with excuses and complaints about this, but really. They aren't the biggest network around so it's not as if their resources are likely to be monumental.
Hopefully they'll set a precedent. It seems most networks seem to think they have carte blanche to rip porn punters off.
Posted by Steve