01 Mar 2018

Milf Provide Different Strokes For Different Folks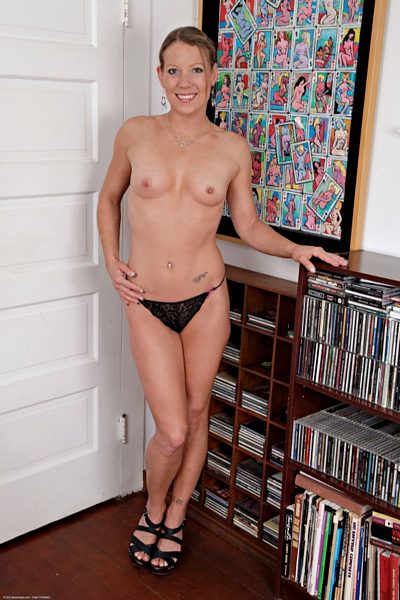 "Here's my milf fantasy" - Photo Courtesy of Aunt Judys
My question for you today is fairly simple. What kind of milfs or milf porn do you like? For me, that question seemed simple to answer, but turned out to be surprisingly complex. For example, I am extremely fond of the ladies at Aunt Judys, but they aren't the only ones turning me on.
I will tell you one thing. Those of you who aren't checking out Aunt Judys are missing out on a truly incredible experience. And I'm not the kind of person to come right out and say that in one of these blog articles. I recently reviewed it and found a bevy of beautiful women. Women of all different types. Tall thin milfs, short chubby milfs. There were a ton of milfs with hairy pussies, and some without hairy twats. Big tits, little tits and average tits. In effect, just about every kind of milf you could ever want.
But I understand that the women is only half the equation when picking out a milf porn site. For some people that is only part of the equation. They also want that sense of fantasy. Perhaps they are looking for a site that caters to a particular deep seated fantasy they've held for many years about milf. If that's the case, then you have a few options, but let me tell you about my favorite.
I have always been fond of the young guy who fucks his friends hot mom. I guess that's because when I was younger I had a friend who had a really hot mom. And I don't mean she was just beautiful. No, I mean that she was fucking stacked to the hilt. I was twenty at the time and she was nearing fifty, but she was everything I wanted in a woman. I don't know what happened to her, but I'm sure of one thing. She would be close to seventy now. Now she would be a hot granny.
However, I digress. My point is that if you have this kind of fantasy than perhaps you should visit a porn site such as Mature.NL. It's the sort of milf sex site that handles that particular fantasy very well. It doesn't matter if your an older guy looking to relive fantasies of the past or a younger guy looking to fulfill current fantasies.
Another site that takes on the fantasy component of their milf site is a site called Milf Next Door. This site features hot women who've been neglected by their husbands. They are just not being made to cum on a regular basis. Therefore, these gals have to go out and find the dick they need. Good for them.
That does it for me today. My point is that there is a milf site for every need. Don't make the mistake of overlooking this hot genre. Milfs make the world go 'round my friends. Go find that hot milf that makes your loins throb and have some fun. I know that's what I'll be doing.
Posted by David