01 Nov 2017

Case of the Million Dollar Hardcore Cock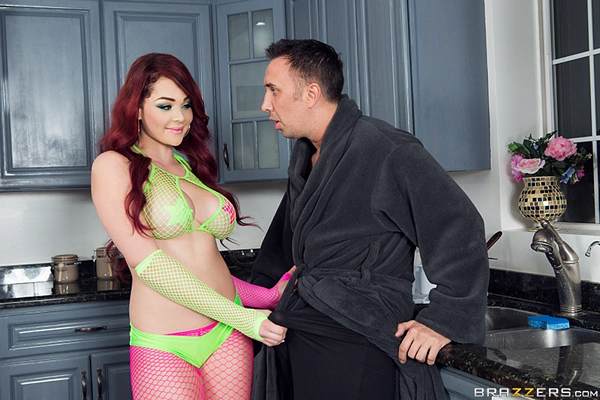 "Careful with the Money Maker Skyla Novea" - Photo Courtesy of the Brazzers Network
Everyday we get to see and enjoy the women of hardcore porn but it's few and far between when we get to celebrate the men that make the genre possible. And today, we're going to rectify that by taking some time to talk about Keiran Lee—a contract actor with the Brazzers Network. He's the man with the million dollar cock.
Yes, I said it. He has a million dollar cock. That's how much of an insurance policy he has on his dick. Technically, if you really want to get pedantic about it, it's insured for about £760,000—which is about 1.7 million USD at the time of this blog. Of course, million dollar cock sounds better so I'm going to go with that if you guys don't mind.
Anyway, that's beside the point. The point is that he is one of the top paid male performers in the adult industry today. Which is not something to scoff at. After all, it's usually the female performers who get the big bucks. The theory behind that is that cocks are easier to come by, although I don't know about that because I've seen the workout Keiran Lee's peter gets on Brazzers. I'm not sure a lot of guys could do that day in and day out.
He can make up to £3,000 a day (which is about $4,000 USD). Which isn't too bad of a paycheck for what must be a phenomenal way of making a living. After all, he's fucking some of the sexiest and hottest porn stars in the business. Babes which include Skyla Novea, Melissa Lynn, Madison Ivy, Aubrey Black, Eva Notty, Anna Bell Peaks and Abella Danger. And then he gets to fuck chicks like Angela White, Bret Rossi, Briana Banks and Alex Harper. Yes, that's a lot of ladies and that's only brushing the surface. The last time I visited the Brazzers Network I noticed he was in about 1255 scenes. Wow, that's a lot of pussy.
Okay, now that we know how much bank he's making, let's talk about that 1-million dollar insurance policy on his weeny. You're probably wondering under what circumstances he gets to collect on that policy. In other words, how does he file a claim and get the million? Well, there's only one of two ways that can happen. He can either break his meat spear while working ( I imagine that sounds like celery snapping in half) or there's a freak accident that takes it off. Either way, it's horrible to think about. I think I'd just keep my dick—forget about the million.
If you want to see his "golden gun" in action, then all you have to do is head on over to the Brazzers Network and see it for yourself in action. It's probably currently being shoved into the pussy, ass or mouth of your favorite mattress actress.
Posted by David