11 Jul 2007

Pin Up Wow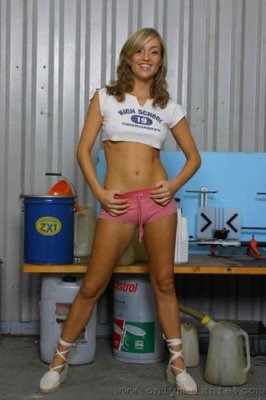 Melanie Walsh of Pin Up Wow. Well, wow.
I'm not especially patriotic - except when it comes to British adult sites.
I do rather glow with pride when a British site comes along that is absolutely top quality. I'm far more patriotic about that type of thing than when our dreadful football team actually manages to win a match.
So my glow was well and truly returned when I reviewed Pin Up Wow yesterday, a splendid pin-up site that was a hark back to days when beauty and a really inventive use of clothing were favoured over ludicrously enhanced tits in the realms of the pin up.
It's a market that the British have traditionally excelled at, usually through the phenomenon of the Page 3 model. But in truth, this site is far more interesting than anything that that particular page of The Sun newspaper manages these days.
I fully expect it to go and become one of the most talked about and popular sites of the year as it just screams beauty from every area, right from the models through the photography and even to the design of the site.
We rule.
Posted by Steve