06 Mar 2013

Plumper Have More Sexual Satisfaction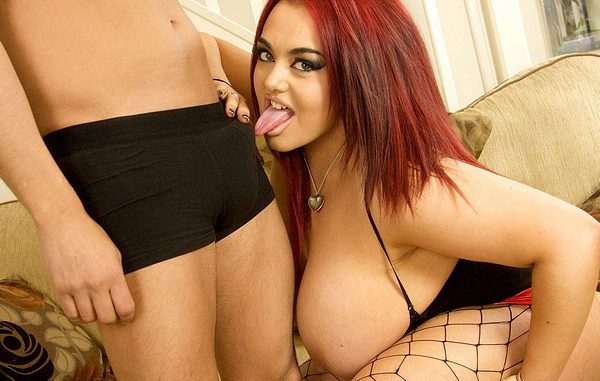 "Yep, this plumper is a champ in the sack" - Photo Courtesy of Hot Sexy Plumpers
Hot Sexy Plumpers have better sex lives. At least, that is what a new scientific study has put forth recently. In this study, BBW women have more intense and more adventurous sex lives than their skinnier counterparts. Let's examine why that is the case.
For me, the scientific proof that Hot Sexy Plumpers have better sex lives isn't a big surprise to me. I always knew that to be the case. And I know this not through any scientific study or anything, but only because I have seen the empirical evidence myself.
Walk into any bar in America and check out the big babes. Just take the time to observe them for part of a night. What you'll find out is that these women get laid just as much, if not more, than the skinny chicks. I walked into a bar one night and watched one big babe after another march off with some guy who picked them up. At the end of the night, there were plenty of beautiful skinny babes alone, while all the BBW babes were gone.
Why would that be the case? My theory is that XL Girls are more accessible than skinny chicks. This is especially true if the skinny chicks are really beautiful. I know it might sound counter-intuitive, but it's true. Guys feel more comfortable hitting on the larger babes than they do the skinny chicks. Guys feel like they have a better chance to hit those big beautiful plump asses, then they would getting inside a skinny chick. That is why some of the most beautiful women in the world are also the loneliest.
Bigger chicks have another advantage over skinny chicks, however. They are willing to do more in the sack to keep their man happy. Why this is the case I don't know. Maybe it's because they feel more comfortable in their own skin or maybe it's because they feel like they have to go above and beyond to keep their man happy. I don't know.
I do know one thing, however. First Time Fatties are some of the hottest chicks in the sack. They suck harder, they fuck harder and they are willing to go further. I have fucked many of these larger women and have been treated to not only the best cock sucking of my life, but also were given some great chances to fuck them in the ass. These plump ladies really give it their all in all their sexual adventures. No wonder they have better sex lives than skinny bitches.
So when I saw this study exclaiming that plump ladies have more satisfying sex lives, I wasn't surprised. It is something that I've known for a long time. If you don't believe me, or science for that matter, then go out there and find yourself a plumper. I bet that within one week she will have made all your dreams come true. Plumpers can do it like no other woman can. And that is just the way things are, my friends.
Posted by David