14 Nov 2008

Porn.com - Hasn't It Done Well?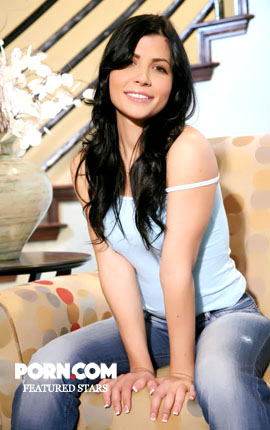 Rebecca Linares is currently one of their featured girls.
I have seen it said that when Pimp Roll purchased the Porn.com domain name last year that they had a huge amount of pressure heaped upon them to produce a site that lived up to one of the most obviously searched domain names of all.
But I don't really see how that's the case at all. I reckon Pimp Roll could have put Goatse on there and they still would have made a profit by the end of the year. But fortunately, they've chosen to put something altogether more pleasant on Porn.com.
In fact, they've done an amazing job with it. When I first had a look at it back in March it was already coming along amazingly well and that is even more the case now and it is quickly living up to its claim of being the world's biggest porn site.
I think what has surprised me most about Porn.com is the fact that they have chosen to put so very much content on it so quickly. They really have pulled out all the stops to make sure that it really does live up to that domain name.
There is the suggestion from one or two critics that they could have done something more specialist with Porn.com than simply to make a huge repository for content from many categories that isn't necessarily exclusively shot for the site.
However, the site is still relatively new in its current form and the current move from them towards featuring particular stars as their 'covergirls' could lead to something different in the near future, I think.
After all those years though of Porn.com sitting as a site with nothing but a few adverts on it, we should be thankful that it actually has porn on it now and not just any porn, but one of the greatest collections of porn on any site around.
Posted by Steve