17 Nov 2007

The Great Outdoors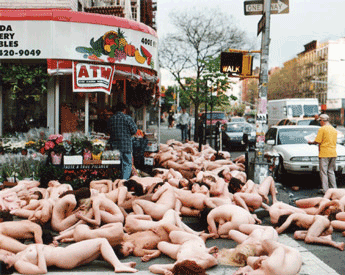 So, what would you do if you were walking down the road and turned the corner in time to see a hot chick wearing nothing but stockings and an open coat, waiting for the bus?
I'm not sure what I would do. Maybe laugh with surprise, or look around to see how other people react - and I know for sure that I'd definitely stand and watch! But sadly it's probably not something I will ever have the chance to experience so I'll never know for certain.
Although… with public nudity and flashing sites on the increase, I guess you can never be sure! Take Public Nude Sluts, for example. This is a site where hot babes are not afraid to show the public their sexy bodies, and they clearly love every second of it. Surely someone, somewhere has been lucky enough watch them taking off their clothes in the open air!
Can you imagine what it would be like to pass by and spot one of these chicks? Imagine being lucky enough to be in the right place at the right time to get an eyeful! Unfortunately I'm just not that lucky. And if you're anything like me you've probably never managed to catch a hot babe running naked through a field or stripping down to pee in the snow either.
But don't worry too much about it because now, with the increase in public nudity sites, we can all be lucky enough to see them without having to leave the comfort of our own homes!
Posted by Miranda