10 Aug 2017

Bring on the Super-Sized Babes!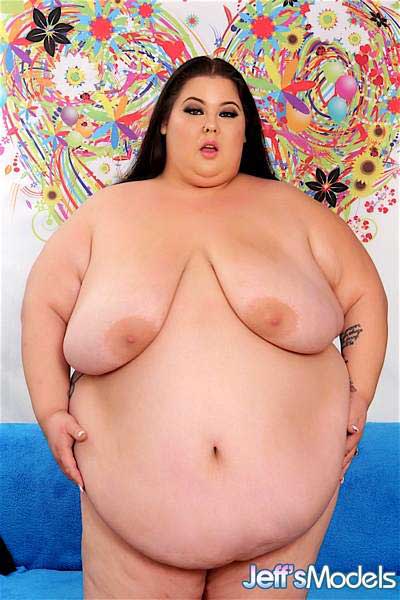 "Gotta love the curves" - Photo Courtesy of Jeff's Models
Do you know what the world needs more of? It needs more SSBBW babes. If you're not familiar with this particular acronym, then allow me to enlighten you. SSBBW means super-sized big beautiful women and it's a term used in porn for very, very large women—like what you can find on Jeff's Models.
Over the past decade or so, it seems like there's been a trend on some porn sites as marketing women who are merely chubby as big beautiful women and getting rid of SSBBW women all together. And I have to say that I am really unhappy with this particular trend. In fact, I find it really alarming.
Fortunately, when Jeff's Models was launched, they had a different idea altogether. This site didn't face out super-sized women and didn't pump more chubby women into their mix. No, they started presenting a truly balanced variety of women. Sure, they still have the plumpers, but they also have the plus-size babes, BBW babes, SSBBW babes and all body types in between.
I think that what happened with most other sites is that they started treating their demographic of porn viewers as being monolithic. In other words, meaning that we all like the same kind of women. These sites figured that as long as the chick was "fat" and ready to suck a dick or get one shoved in her pussy or ass, then that would be good for most of us. However, that kind of thinking is very, very wrong.
All of us who love the BBW genre or its sub-genres are all different. Some of us love women who just have a little meat on their bones. Others of us require women who are a little more substantial. And still others want truly large women. All of these options should be made available to us. Porn sites should allow us to choose what we want to see—the type of woman which turns us on. And if they don't, then there's always Jeff's Models waiting for us. Waiting to give us what we want.
Which brings me full circle and back to my original point. The world definitely needs more SSBBW babes, especially in the world of porn. Or at least the option. While these size girls may not be everyone's cup of tea, they are much needed in the big beautiful women community. They fulfill the desires of some of our members and provide a contrast to the other large sized women. Yes, without these ladies, the world would definitely be a darker place, so let's support sites that actually support these women. Because if we don't, then we may end up losing them once and for all.
Okay my porn peeps, that's all for me today. I'll be back next time with another romp through the glorious world of pornography. Until I come back, be safe out there and be sure to treat each other with some respect. Especially in this deeply charged political environment.
Posted by David