01 Jan 2019

Lingerie and stocking fetish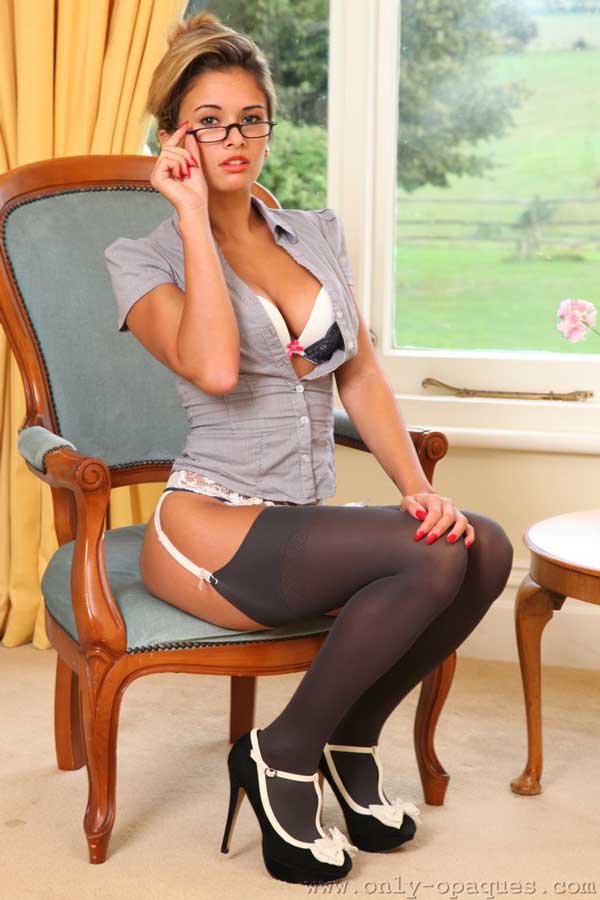 Photo courtesy of Only Opaques

Stockings and pantyhose are not just an accessory when getting dressed and haven't been for a long time. Men have got a fetish that runs very deep when it comes to stockings and all things similar.


All hosiery variations have a major attraction not only towards the individuals wearing them, but even the idea of seeing them just does something to those that have a fetish for them. Between the transparency and the silky softness of them, just about does a guy in when he gets anywhere near them. So much so that he will go and hunt websites down with this theme.

Take onlyopaques for example, while it is only opaque colored stockings exclusively, it still seems to do the trick for guys that love this fetish. This site has probably one of the best, hands down, sites for the stocking fetish. The quality and quantity seems to hold attention for those with the hosiery fetish. Even some of the guys I have seen, will wear them themselves, just to feel them next to their skin.

Pantyhose and pretty much all hosiery, seems like it would not look nude or dressed really, to a guy, it matters only about the look and texture of the style they are after. Watching a girl put stockings or tights, or pantyhose, can seriously cause arousal in the ones with a serious fetish for stockings and pantyhose. Taking them off causes the same arousal, and it goes back to, any old thing will do as long as he has his fetish anywhere in his site.

When they see girls in stockings or pantyhose, there are no blemishes, the skin under is perfect and they are so soft while wearing the items of choice. There is the issue of the fact their legs are more shapely and accentuate their legs with the curves and lines that make them more of a turn on, when they see that they are thinner and more shapely. Onlyopaques has a great set of videos with this fetish covered in every way possible.

While we have all kinds of stockings to choose from, opaques, fishnets, stay-ups, seamed, reinforced heel and toe, and finally seamless, everyone has their own fetish. Some guys have the whole list and some have specifics that they like the best. It is not a bad thing to like pantyhose and stockings, you are quite normal and while you may feel like perv, as long as no one is getting hurt and you know where and when to take care of your fetish, it is all good and perfectly ok to do so.
Posted by Tam