13 Jul 2007

Woman Sues Porn Star Over Name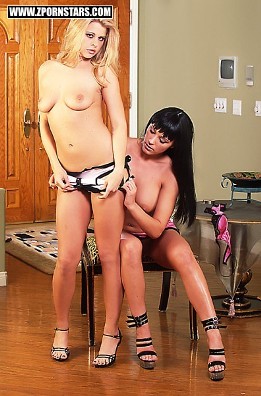 Syvette is the blonde one - obviously!
Another day, another person getting annoyed at a porn star name.
This is all very well, of course, and perhaps the original Miss Wimberly has a point - it probably has led to a fair amount of inconvenience on her part when people think she's a porn star. Might not go down too well at the bridge club.
But the overriding point here that I think people are missing here is the name that has being used. As far as I'm concerned, that's a crap porn name to take. Syvette Wimblerly? I mean, why on earth THAT name?!
I've spoken before on here of when porn stars take the point of having a standout porn star name too far and come up with something completely ridiculous, this name, no disrespect meant to the girls in question, does absolutely nothing.
I mean, a name like Eve Angel or Dakota Rae Patrick actually sounds like a porn star name, doesn't it? Syvette Wimblerly sounds more like the head of a condo association or something. She'd have been better off with her original name.
Posted by Steve