29 Dec 2009

Most Unusual Porn Sites of 2009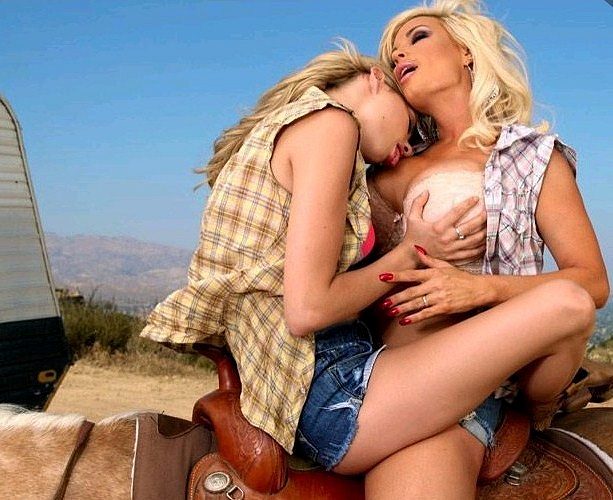 "Pussy in a box? Nice Trick!!" - Photo courtesy of Freak Fuckers
The stockings have been emptied, the presents opened and our bellies filled. So, I thought that this week would be a good time to do some best of the year site articles. Today it's a mix of reality porn and fetish porn that are really weird. And it's called the Most Unusual Porn Sites of the Year.
We all know what porn is intended to do. It's meant to sexually stimulate us. But, sometimes porn can do a whole lot more. It can also makes us laugh, think and if the site is especially bad, cry. But, today I'm going over the best sites that make us shake our head, or drop our jaw. If you have been searching for porn for any length of time, you know that there is a lot of crazy shit out there. There is porn that will stop you dead in your tracks. So, I really had my work cut out for me. How was I going to find the weirdest porn? Well, I set my self up with some special criteria and then went to work. My criteria was simple. It had to be unique, unusual and fun. Simple, huh? Well, with those three requirements I went to work in finding the subjects of my list. These sites aren't ordered in any particular order and none of them are listed as being at the top or bottom of the list. That's because everyone's taste is different, so different people will like different sites. But, they are all very unusual.
The first one that I would like to talk about is Freak Fuckers. These is a very unusual site. There are women with four breasts, guys with cocks for hands and women with vaginas for mouths. Yes, there is all kinds of weird shit on this site, from ladies fucking bigfoot to women getting literally skull fucked. There is even a woman that is just a head and a vagina!! Yes, you heard me right. This guy meets a girl on the internet and decides to hook up with her. A little bit later a box shows up at his house. Its the girl and she's just a head. Despite her defect, he decides to date her. They go out on several dates and she decides that she wants to fuck. "How can I fuck you?", he ask. She tells him to flip the box over, and sure enough she has a pussy!! From there it gets fucking wild. You have to see the trailer, it fucking hilarious!!
The next unusual site Galactic Girls. This is a Sci-Fi based site that features all kind of craziness. Strippers abducted by aliens, cyborg doctors, lesbian space warriors, sex with aliens (and not illegal aliens, I'm talking about extra terrestrials) and so much more. This is a site that most everyone will get a kick out of, especially if you a Sci-Fi fan.
The last site on my list is Big Sausage Pizza. All I want to know is, who dreamed up the idea for this site? Beautiful women order pizzas and then fuck the delivery guys. It's a fun concept, especially when most of the fucking starts out with the ladies fucking the guys cock while it's poking out of a pizza!! It's a fun site that is also really hot, excuse the pun!! That's my list for unusual sites of 2009. Check out any of this unique sites to kick your new year off right. Hell, visit all three of them...it'll bring you some real fun!!! These sites take the reality out of reality porn and as a result have become The Most Unusual Porn Sites of the Year!!
Posted by David