26 May 2008

Voytastic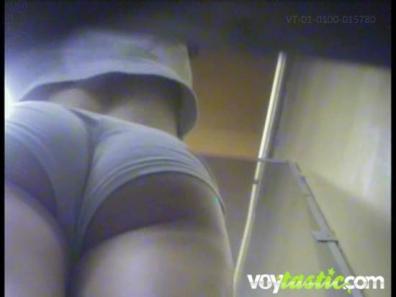 "Mmm, blurry bum."
Although there are fetishes and genres that I probably enjoy a fair amount more, I would happily admit that the voyeur fetish is the one that fascinates me more than any other - but at the same time it frustrates me too.
Voytastic is a superb site that provides genuine voyeur content with seemingly little of the trickery and fakery that sites in this genre can so often try and get past you. It was one of the most fascinating sites I'd seen this year.
At the same time, I'd LOVE to know more about the site, and a couple of other great voyeur sites I've seen over the last couple of years ago. I'd put sites such as Voyeur 4 You, Fareast-Jap-Voy and Voyeur Russian in the same category.
I really need to be an expert on privacy laws to figure out how these sites are allowed to get away with what they have to offer on their sites because it really does baffle me, but at the same time that's not the only issue for me.
I mean, do they install these cameras in set places ahead of time? When do they go in and retrieve them, or do they remotely transmit? Where are the cameras installed, and who gave them the permission in public places?
It's in these areas that porn needs to improve and open up some of its secrets. There are some secrets that I never want to be told as it could spoil my enjoyment - but this type of research really interests me immensely, if no-one else!
Posted by Steve