07 Mar 2017

So Many Latinas and So Little Time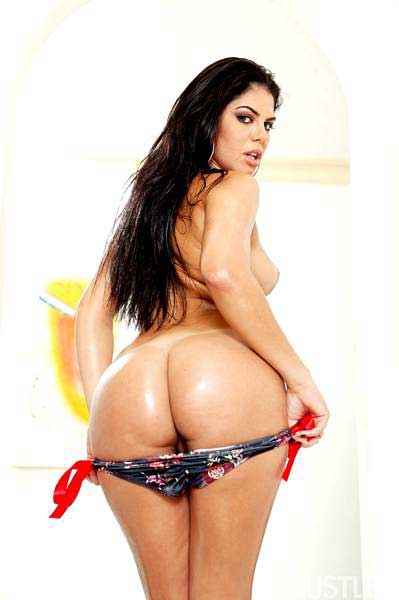 "Time For A Latina Booty Check" - Photo Courtesy of Muchas Latinas
I think now is the perfect time to pull up a chair and enjoy some nice Latina porn. Something like you can find on Muchas Latinas. Why is this the perfect time? Well, there's a couple of reasons for that. One, I love this kind of porn and two, who knows how long some of the porn stars are going to be around.
Yes, right around Spring or Summer of every year, I like to head on over to a site like Muchas Latinas and enjoy some of the sexiest, most beautiful babes with big round asses that I'll ever get a chance to see. Girls like Layla Rose, Daisy Marie, Nina Mercedes, Lorena Sanchez, Lana Lopez, Cassandra Cruz and Alexis Love. Incredible babes who just want to show off their all too caliente bodies and their sizzling sexual skills.
Of course, when I usually check out Latina porn it's with a sense of anticipation and excitement. I just can't wait to see these gorgeous gals do what they do. I can't wait to see how they are going to mouth fuck that huge vibrating cock or how they are going to fit all of it up their tight ass. It's like opening a present in the middle of July. It's just so perfect.
This year is different, however. Now, I'm trying to watch all of these girls fuck while I still have a chance to watch them. With El Presidente throwing out "illegals" I wonder if any of these sexy pornstars are going to be next. I hope not but who knows. We live in a strange time indeed, my friends.
Which is why I've decided to mentally hoard as much Muchas Latinas porn as my brain can hold. I'm going to spend an entire week just watching these beautiful Latina babes do their thing. I'm going to watch them suck dick, I'm going to watch them get fucked up the ass. And I'm going to do it before they're grabbed by the pussy and tossed out of this country on their tits.
If that happens, how are they going to make it back into this country? After all, it's not like a wall can just be gone over, under or around. And it's not like they can just come to this country and overstay their Visa. That's just crazy talk!
And I implore all of you to join me in enjoying these spicy fucking ladies. Head on over to this site with me and let's enjoy the fruits these babes have to offer. Let us set aside our differences and watch these gorgeous babes guzzle down spunk and do all of the fucking we all want to see them do.
Well, my friends, that's all for me today. I'm off to enjoy watching these ladies work. Come back as I'm sure to have another blog cocked and loaded and ready for you to read. Until that time comes, however, be good to each other and be sure to get your daily dose of adult entertainment.
Posted by David